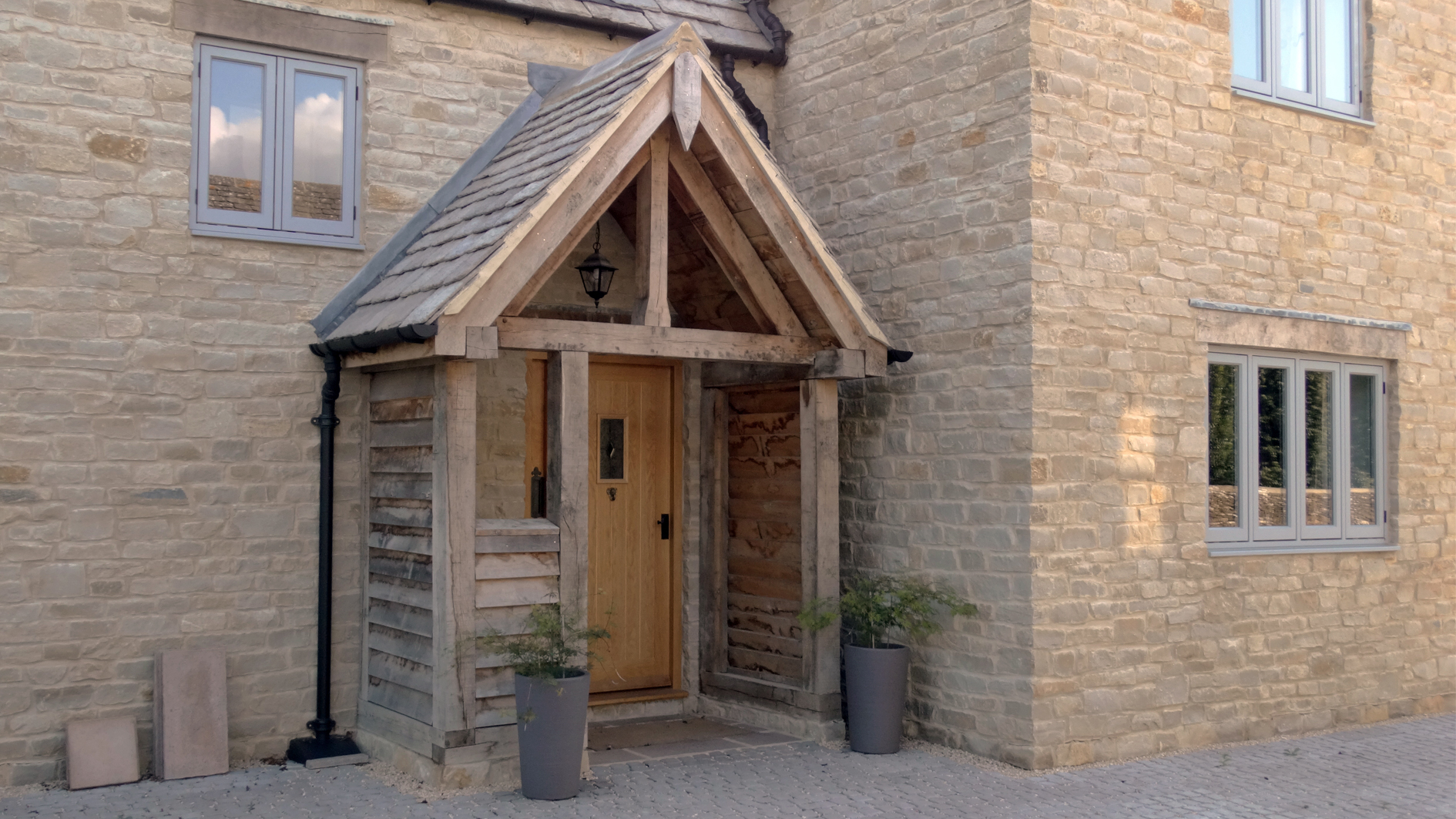 Windfalls is a Turner Timber framed home in the heart of the Cotswold.
Designed and built in 2015 by Turner Timber Frames.  Windfalls is a beautiful stone clad, timber framed building which sits in the wonderful Cotswold countryside.  This large detached home boasts a traditional Cotswold exterior to the front, including an oak and slate porch.  (See photograph above).  The circular stone high on the gable end (see photograph below) states 2015 which commemorates the year this build was completed.  The garage to the left (of the photograph below) is a pre-existing building clad in Bradstone, which is a concrete based artificial Cotswold stone. The owners requested the timber frame build also be clad in this material but conservationists insisted on natural Cotswold stone.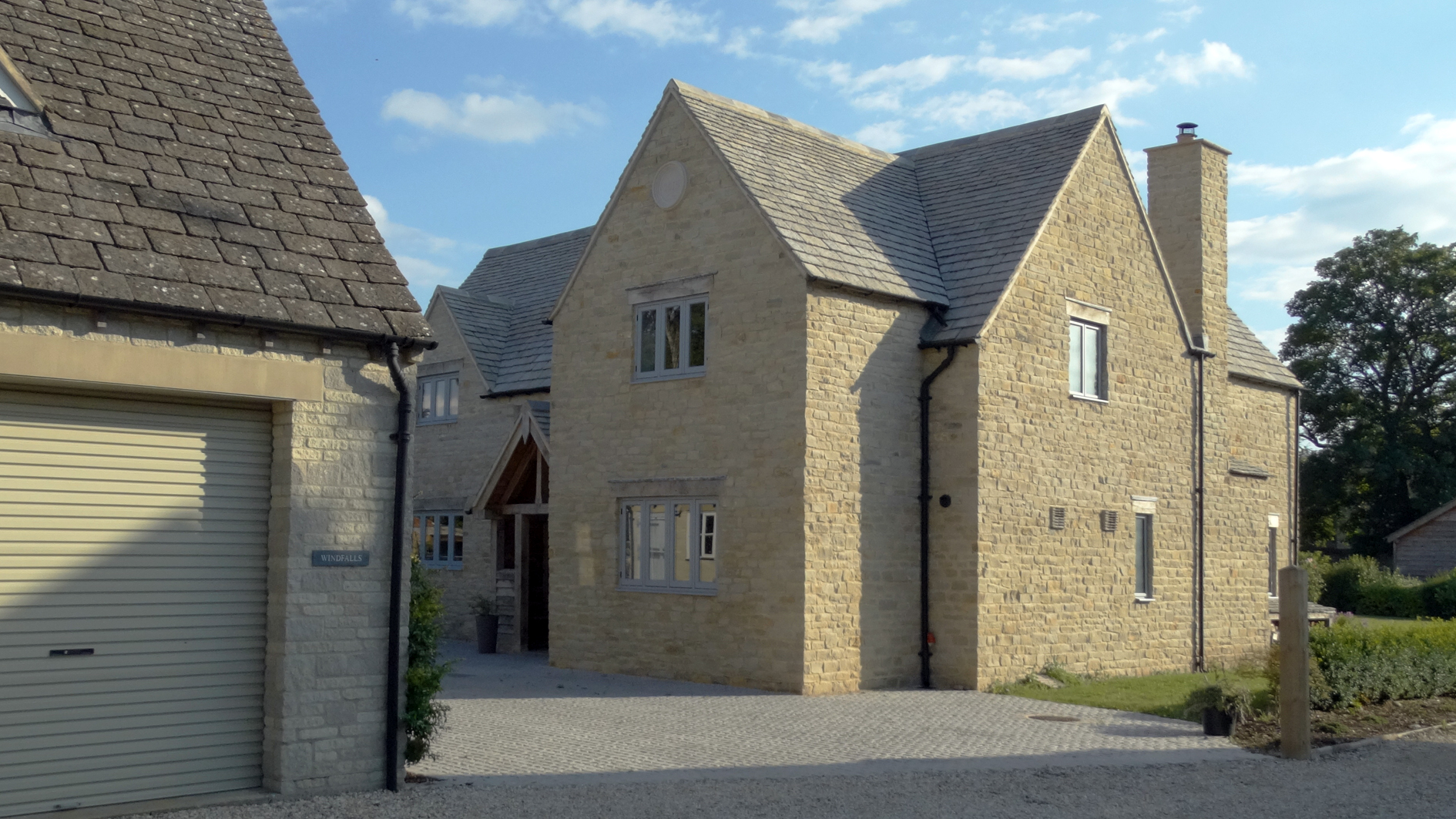 At the rear of Windfalls the exterior is slightly more modern in design.  Cleverly the modern design features at the rear of this property (including large french doors) blend in seamlessly and sympathetically with the rest of the building.  In our opinion the modern aspects don't take anything away from the overall traditional look of the area.  The owner of Windfalls Mr Thomson says "The oak porch is a nice feature that has been admired".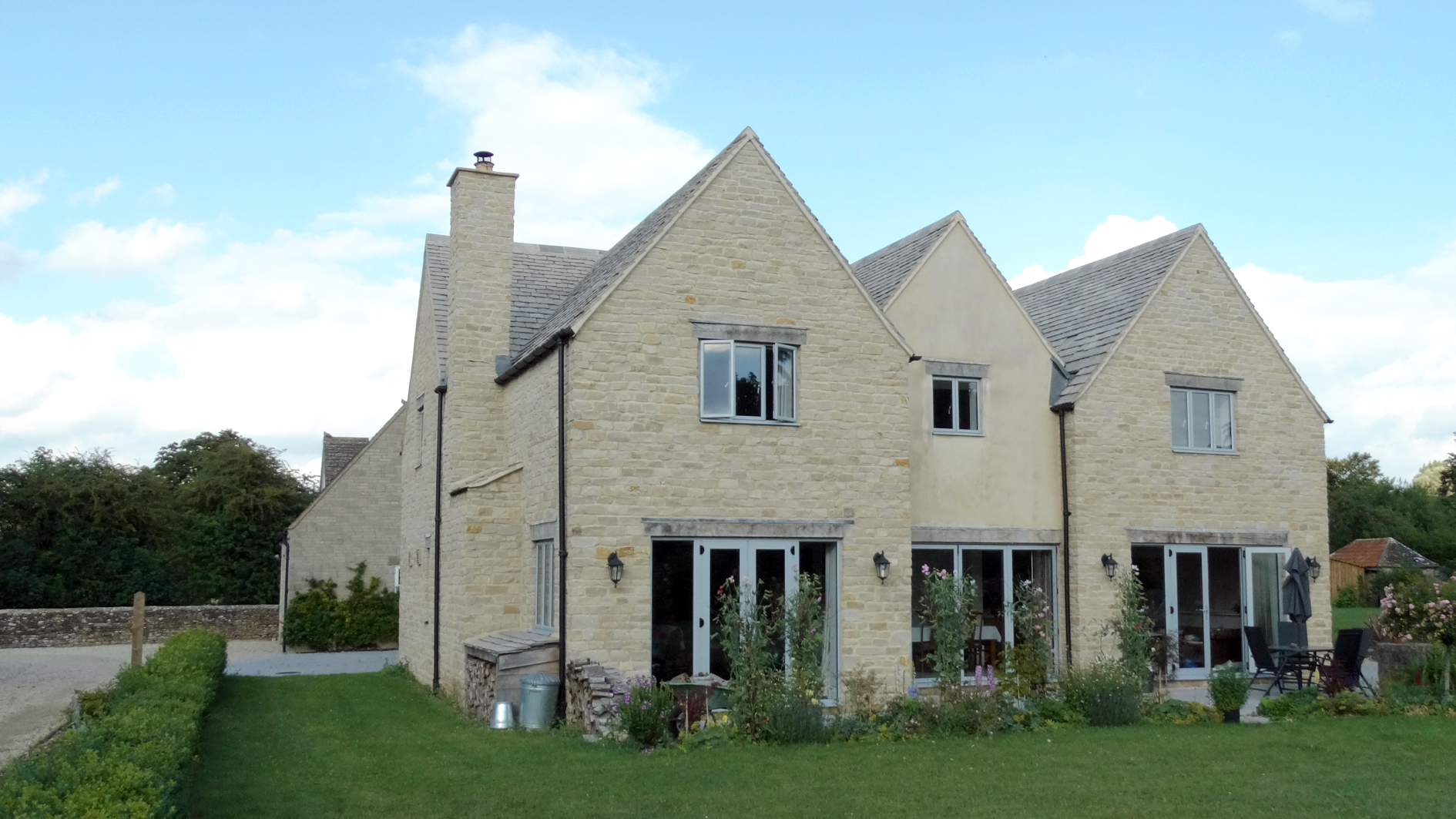 Mr & Mrs Thomson have kindly provided us with a testimonial which can be read on our testimonials page.